---
Founder/Co-Owner: Jim Bowers
Co-Owners: Sabrina Withers, Jamie Hughes
Site Host/Senior Tech: Chuck Gregory
Tech Assistant: Louise Hughes
Senior Moderator: Saana Tykkä
Moderators: Peter Blair, Patricia D'Angelo,
Steve Doyle, Elizabeth Fitzgerald,
Deborah Cullins Smith, Cecily Webster
Art Director: Lisa Eshkenazi
---
James K Bowers
tHP's Founder
The Semi-Official Bio goes something like this: James K Bowers, an obsessed but infrequent writer of science fiction and fantasy, has written several things longer than his own name, usually at the insistence of friends wielding cattle prods. He has never failed to include an adverb or two for the express purpose of inciting the ire of Stephen King's Disciples of Adverbicide. He is the founder of The Herscher Project, and is a member of both Elfwood and Dr. Maureen Shannon's River Valley Voices writers group. He writes occasional book reviews for The Journal, the newspaper serving Kankakee County, Illinois.
Serenity Firefly Personality Test:
Jim is Malcolm Reynolds (Captain)
Malcolm Reynolds (Captain)

---

80%
Zoe Washburne (Second-in-command)

---

80%
River (Stowaway)

---

65%
Wash (Ship Pilot)

---

60%
Dr. Simon Tam (Ship Medic)

---

55%
Kaylee Frye (Ship Mechanic)

---

50%
Jayne Cobb (Mercenary)

---

40%
Derrial Book (Shepherd)

---

35%
A Reaver (Cannibal)

---

30%
Inara Serra (Companion)

---

25%
Alliance

---

20%

Honest and a defender of the innocent. You
sometimes make mistakes in judgment but you are generally good and would protect your crew from harm.


Click here to take the Serenity Firefly Personality Test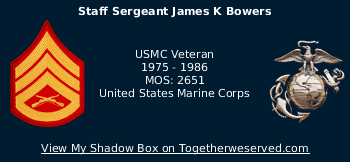 ---
Sabrina Withers
tHP Co-Owner
So you think you know me...
Sabrina Withers has always (well mostly from around age fifteen) wanted to be a storyteller. Somewhere in amongst her collection of books and tea she has a copy of her first 'published' story from primary school that has a strange tale of pirates, abduction and space aliens and trust me it makes no sense.
Raised in the dual cultures of rural Wales and northern Sweden she's always been proud of being that little bit different and takes great pleasure in confusing her less mongrel friends of both nations. Currently she's in neither country by actually being just over the Welsh border in England.
She spends most of her time being overly helpful by problem solving for people who, though they are grateful for her efforts, would prefer to never need her IT services. When she isn't working she's writing as much as she can and sewing, crafting and on some weekends pretending to be someone else in a world far away, often in a muddy field. Fascinated by pretty much everything from ancient fortifications to modern crime investigation techniques her strange and varied skills now include the ability to start a fire in the rain, cooking posh cuisine on a firepit and skillet and coming up with weirdly plausible reasons for why things are the way they are.
Never far from at least one copy of her stories, or a cup of tea, she is looking forward to the day when she can just transpose her thoughts on paper without having to do the typing as she has way too many characters wanting to have their story told.
Oh and she's a twin, but she tries her best not to mention that first. People get so fixated about the whole thing.
---
Jamie A. Hughes
tHP Co-Owner
Jamie A. Hughes, one of the few members of The Herscher Project who didn't begin writing in the womb, has only been making serious attempts to put her thoughts on paper since 2000. She has been a member of The Herscher Project since 2004 and has served both as a moderator and a co-owner for the group. Her short fiction has been featured in both
Twisted Tails
and
Twisted Tails II
,
Tales for the Thrifty Barbarian
, and
Fiction Fix
. Also, her poetry has been featured in
Kalliope
and
Odradek
, and she was the winner of the 2006 Douglas Freels Poetry Award and both the first and third place awards in the 2007 Adult Poetry Contest sponsored by the Jacksonville Public Library. Additionally, she has served as a editor for Double Dragon Publishing and has worked with authors such as J. Richard Jacobs and Chris A. Jackson to polish their amazing novels, a job she has enjoyed almost as much as writing her own pieces.
As an English teacher, she has always been in love with the written word and works diligently to defend it from the evil forces of bad grammar, slang, and texting, which is becoming nearly as difficult as crawling uphill on a Slip N' Slide. Her affair with it has often been tawdry and has led her, at times, to flirt with the idea of earning a Ph.D. in literature when the time is right. As a result of her love of scholarship, she also has publications available in The Journal of Popular Culture, The Journal of Evolutionary Psychology, and Peake Studies.
In addition to writing, she also plays the French horn in local bands and orchestras and is a member of The Church Street Brass, a brass quintet, with her husband, Wayne.
---
Chuck Gregory
tHP Site Host and Tech Guru
Since its modest inception, our group has evolved from a purely email-based group, to a functional but limited Yahoo!Groups page, to a multi-faceted site hosted and maintained by Chuck Gregory of CWG Services.
---
Louise Hughes
tHP Site Technician
Quietly slaving away to ensure all of tHP's gears are oiled and mesh well is Louise Hughes, tHP's Site Technician. It's an endless and mostly thankless task in which Louise continues to thrive and excel.
---
Saana Tykkä
Senior Moderator

Saana Tykkä is a forest policy researcher in the University of Bodenkultur, Vienna. She knows Pablo Neruda's poems by heart and loves the old Star Wars movies. Her present life consists mostly of sitting at Viennese cafeterias, drinking of coffee, listening to music, writing, and reading.
---
Steve Doyle
Moderator
Steve Doyle is an award-winning writer whose poem "The Storm" won a third prize in the anthology In the Desert Sun published by the National Library of Poetry. His poem "Footprints in my Garden", coupled with photography by Maria Touchette, won third prize at a juried art show put on by the Hudson Area Arts Alliance. Some of Steve's other poems have appeared in The Wayfarer's Journal and Residential Aliens. His poem "A Leprechaun's Tale" appeared in Strange Worlds of Lunacy: The Galaxy's Silliest Anthology. Another poem, "Attacking the Iron Horse" appeared in A Fistful of Hollars.
Steve's short story "The Waking of the Dead" is included in Light at the Edge of Darkness an anthology of Biblical Speculative Fiction published by The Writers' Cafe Press.
Early on, Steve was influenced by the masterful deduction of Arthur Conan Doyle's great detective Sherlock Holmes, the excitement of Edgar Allan Poe's horror, and the plot twists inherent in the tales presented by Alfred Hitchcock and Rod Serling.
With his short stories, Steve strives to blend supernatural elements into modern settings, thereby bringing the unbelievable into the realm of the believable.
Steve's most recent collection of short stories, The Casebook of the Paranormal Research Institute has been described by author Chris Jackson as "Sherlock Holmes meets Anne Rice."
He maintains a bookshelf of his work at the Wyvern's Library section of Elfwood, the largest science fiction and fantasy art site in the world. He is an active member of the Herscher Project, an online group of artists and writers from all over the globe, and The Lost Genre Guild, writers dedicated to promoting Christian Speculative Fiction.
Steve lives in Marlborough, Massachusetts, where he is currently working on a novel of historical fiction which follows the Hammatt family from Colonial America at the time of the Revolutionary War to the end of the Civil War.
---
Lisa Eshkenazi
tHP Art Director
---
Cecily Webster
Moderator
Born in London, living in Orkney, Cecily Webster is an environmental archaeologist who thinks people should spend more time seeing the world they look at, being excellent to one another and pondering the role of birds in the past. Her first story, written age 7 after her first encounter with Dan Dare comics, concerned aliens and pancakes, and she has never written anything less "genre" since.
---